Welcome to Kitsap Veterinary Hospital
Kitsap Veterinary Hospital, located in Port Orchard WA, provides top level care to Kitsap County pets and their owners. Our on-site team of doctors—uniquely trained in general and specialty veterinary medicine—can administer most of your pets' veterinary needs within our office, minimizing the need to send you and your pet to an unfamiliar specialty doctor.
At Kitsap Veterinary Hospital, we keep up with the latest advances in veterinary medicine and invest in cutting-edge technology and equipment. We are dedicated to lifetime wellness care for your pet and treat each animal individually based upon his or her special needs rather than using a one-size-fits-all approach to veterinary care.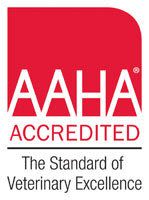 Proudly AAHA certified since 1986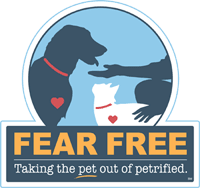 Happy, Healthy Pets
Our progressive facility and services provide your pets with the latest veterinary medicine, which aids in early detection and the treatment of various diseases. Some of the services we offer include wellness care, dentistry, in-house laboratory, spaying and neutering, on-site pharmacy, vaccinations, and heartworm testing and prevention. Kitsap Veterinary Hospital has maintained a prestigious AAHA accreditation, a benchmark of excellence, since 1986.
Stay Connected with Kitsap Veterinary Hospital
We are glad to serve the community of Kitsap County, including Port Orchard, Gig Harbor, and Bremerton. If you have any questions, comments or concerns please do not hesitate to email or call us through the information included above. Feel free to "Like" us on Facebook and follow us on Twitter to stay up to date with special offers and promotions. We are committed to the health and wellness of your pet companions and look forward to being your partner in their care.